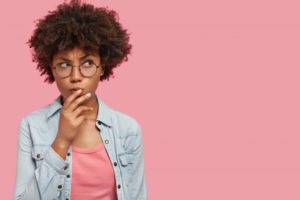 Even the smallest dental imperfections can take a big bite out of your confidence. Thankfully, it's never been easier to correct chipped, stained or gapped teeth! Dental bonding and porcelain veneers are two of the most popular ways to dramatically improve the appearance of flawed teeth. Each one comes with its own unique advantages to give you a beautiful smile to show off. Read on as we break down the differences between these two cosmetic services and how to choose the one that's right for you!
Issues That Dental Bonding & Porcelain Veneers Can Fix
Dental bonding and porcelain veneers are both versatile treatments that are commonly used to address:
Chips and cracks
Stubborn stains and discoloration
Small spaces and gaps
Misshapen or worn-down teeth
Teeth that are slightly misaligned
The Benefits of Dental Bonding
Dental bonding uses a durable composite resin that's been custom shaded to match the color of your teeth. This putty-like material is applied directly onto a tooth and carefully sculpted over any imperfections until the tooth looks good as new. Then, it's hardened into place with a curing light, which will help it last 10 years or more. Dental bonding may be for you if you're looking for:
Quick results: Porcelain veneers typically take two or three appointments over several weeks to be designed, created, and placed. Dental bonding on the other hand can usually transform a smile in just a single quick appointment.
Minimally invasive treatment: The surface of your tooth may need to be roughened or slightly reshaped to ensure the composite resin forms a secure bond with the enamel. This is less invasive than other services, making it ideal for those with tooth sensitivity or thin enamel.
Cost-effective service: Generally speaking, dental bonding offers long-lasting results that boost your smile and confidence at a much lower cost than porcelain veneers.
The Advantages of Porcelain Veneers
Porcelain veneers are thin, tooth-shaped shells of porcelain. They're custom-made to fit perfectly over the entire front surface of a tooth. Once permanently bonded into place, they conceal any imperfections underneath and completely redesign the tooth's appearance. Porcelain veneers may be a good option for you if you're interested in:
Significant improvements to your smile: If you have numerous or pronounced cosmetic concerns, porcelain veneers are widely seen as the ideal way to effectively address these issues with the best results.
Whiter teeth: Since porcelain veneers cover the entire visible surface of a tooth, you won't have to worry about uneven patches of discoloration. If fact, dental porcelain is stain-resistance, so you can expect to enjoy your brighter smile for a very long time!
Long-lasting results: Dental bonding typically lasts 5-10 years, but porcelain veneers can easily last 10-15 years or more with the proper care.
It's never been easier to erase your dental imperfections. Talk to your cosmetic dentist today to start your journey towards the beautiful smile you deserve!
About the Practice
At Pinnacle Dental, we strive to help the smiles of Braintree and the surrounding communities look and feel their best for life. Alongside our comprehensive menu of services, we are proud to offer 100% customized cosmetic services to address practically any dental imperfection. What's more, all our dentists have trained at the Las Vegas Institute of Advanced Dental Studies, the premier cosmetic and neuromuscular training institution in the nation. To learn more about improving your smile, don't hesitate to contact us online or at (781) 843-7905.