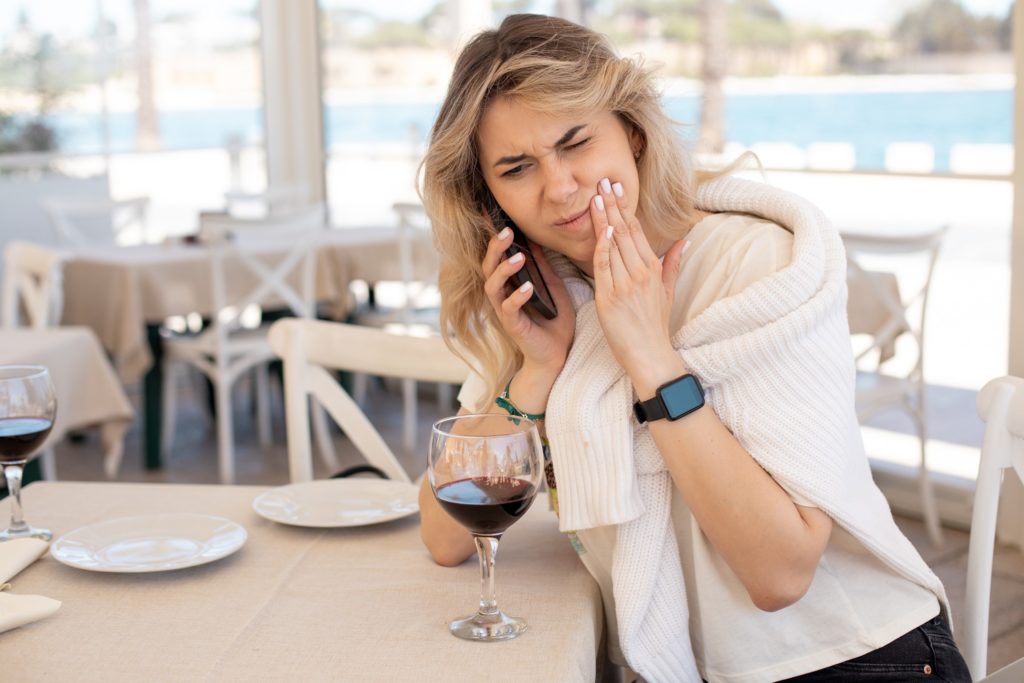 Vacations are meant for delicious foods, sleeping in, and site-seeing, not dental injuries. Unfortunately, toothaches, loose restorations, and the like can happen, even while you're away from home. If you've experienced a dental emergency on vacation (or simply want to know what you can do to help prevent one) read on!
First, Assess the Damage
If you experience any kind of dental injury – from gum inflammation to a knocked-out tooth – priority number one is assessing the damage. Why? Because the severity of your injury will determine where you should turn to for help. For example, if you're experiencing a dental injury and a potentially life-threatening symptom (i.e., difficulty breathing, uncontrollable bleeding, trouble swallowing) then head to the nearest ER right away. If your dental injury is more straightforward, like a loose restoration, then the best way to restore your pain-free smile is by visiting a dentist.
How To: Find A Dentist Abroad
If your dental injury is something more minor, like a small toothache, then you might be able to wait until you are home to get treatment. If your dental injury requires immediate attention, however, that's not an option. Thankfully, modern technology makes finding a dentist while away from home significantly easier. With your phone or computer, you can type in "dentist near me" and quickly get a list of nearby providers. If you're staying at a hotel, then the concierge should be able to provide you with a list of recommendations.
5 Tips for Traveling Prepared
It's true: dental emergencies aren't entirely preventable. Fortunately, there are several things you can do to significantly lower your chances of experiencing one, including:
Getting a dental checkup and cleaning before you leave town
Research dentists in the city (or cities) you're visiting beforehand
Double and triple-check that you have your toothbrush, floss, toothpaste, and mouthwash
Pack dental emergency must-haves, like ibuprofen and a cold compress
Don't eat extremely hard, chewy, or sticky foods
Dental injuries can be anxiety-inducing to handle, especially when you're away from home. Fortunately, the above information can help you navigate the route to getting the care you need as soon as possible.
About the Practice
Pinnacle Dental is where patients in and around Braintree can turn to with all of their dental needs, from routine preventive care to urgent emergency dentistry. Plus, our team prioritizes patient education to ensure your smile stays in pristine condition in and out of our office! If you want to learn more about how to prevent dental injuries or you want to schedule an appointment before you leave for vacation, don't hesitate to get in touch with our team via our website or by phone at (781) 843-7905.