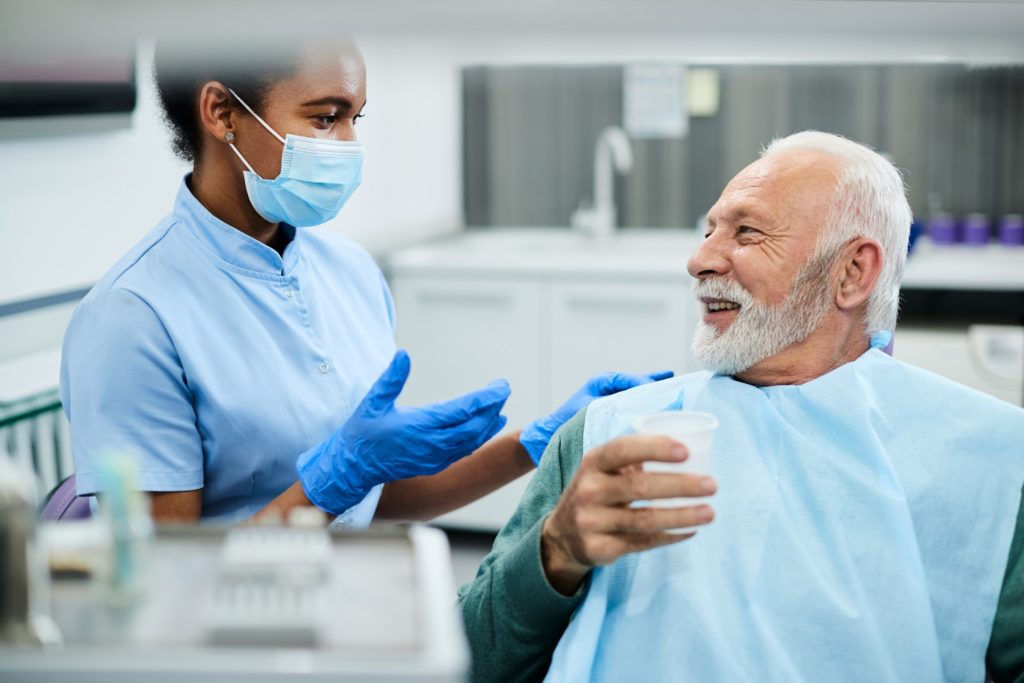 From Children's Dental Health Month to Tooth Fairy Day, there are several national holidays centered around dentistry. One of the most important ones is National Dental Hygienist Week, which is celebrated on the second week of April each year. Essentially, it spotlights the hard work these skilled dental professionals put in each and every day to help patients in their treatment chair achieve optimal oral health. To learn more about the importance of dental hygienists and how you can celebrate yours this April, read on!
Why Is National Dental Hygienist Week Important?
In short, National Dental Hygienist Week is important because it spotlights a dedicated, passionate, and skillful group of professionals that often go unnoticed: dental hygienists. In reality, they play a crucial role in the condition of your oral health by:
Acting as your first line of defense – With their specialty dental tools, dental hygienists can thoroughly clean the hard-to-reach areas of your mouth and remove caked-on tartar. As a result, they play a direct role in helping prevent dental problems from developing in the future.
Making the dental office feel warm and inviting – At your six-month checkups and cleanings, one of the first people you'll see is your dental hygienist. If you have a little bit of nerves, they can ease your concerns, help you feel comfortable, and answer any questions you have. In fact, just seeing the same familiar face can do wonders for making your dental experience positive!
Constantly learning – Did you know that the majority of dental hygienists take more than 20 hours of continuing education annually? So, they dedicate their time outside the office to honing their skillset too. That way, they are equipped with the latest techniques at each and every visit.
4 Ways to Celebrate Your Dental Hygienist This April
Unsure of how to show your dental hygienist that you appreciate all of their hard work? Here are a few ideas to consider:
Picking up bagels or muffins from a local bakery
Buying them a gift certificate to a coffee shop
Bringing them flowers at your next appointment
Writing them a nice card
You may only see your dental hygienist every six months, but those two appointments play a crucial role in the condition of your oral health, allowing you to chew properly and smile confidently. So, use this National Dental Hygienist Week as an excuse to show them some appreciation for all they do!
About the Practice
At Pinnacle Dental, we are proud to have an outstanding team here to help our patients truly smile. In fact, we strongly believe that our 175+ 5-star reviews are largely due to their dedication and passion for helping each person that walks through our doors. If you'd like to learn more about our team or want to schedule an appointment, don't hesitate to visit our website or call (781) 843-7905.