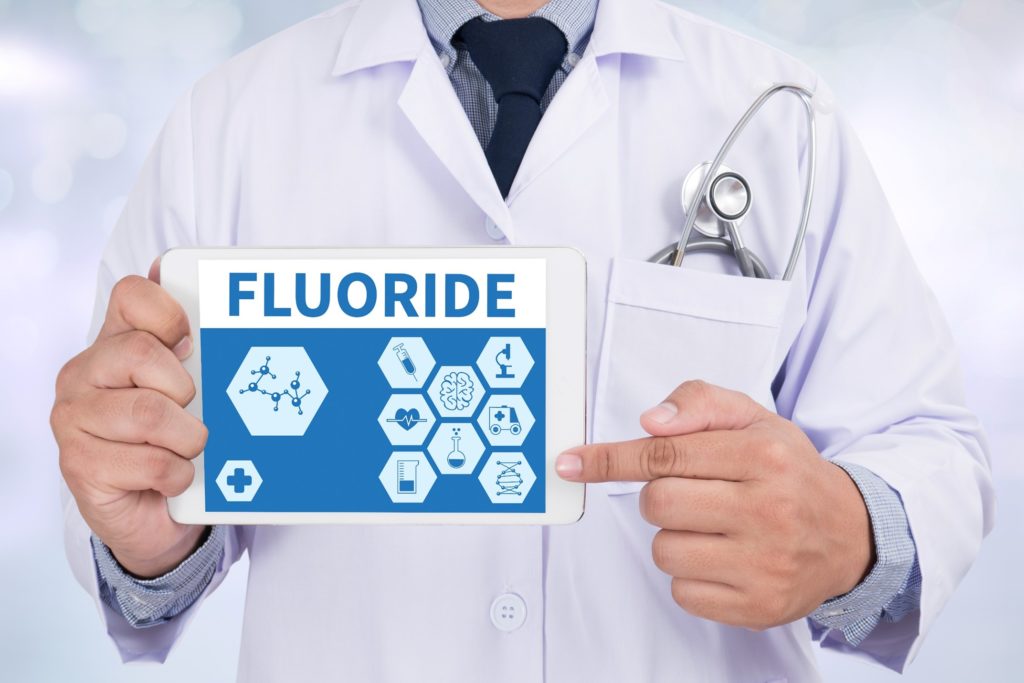 There is nothing quite like that just-clean feeling after your dental hygienist removes buildup plaque, cleans the hard-to-reach areas of your mouth, and flosses your teeth. Before you leave, however, they may ask if you want a fluoride treatment. But what is it? And how do you know if it's right for you? If these questions have crossed your mind, keep reading to learn all about fluoride and its impact on your oral health.
What Is Fluoride?
At its core, fluoride is an ionic compound that is naturally found in many rocks. When the oral health-related benefits were discovered decades ago, it was introduced into drinking water in an attempt to help lower the risk of tooth decay, especially in children. It wasn't long before oral hygiene products, like toothpaste, began incorporating Fluoride as well (Crest created the first toothpaste with fluoride in 1955!). Now, it's used to help patients keep their teeth-decay free through fluoride treatments following their six-month dental checkups and cleanings as well.
Why Is Fluoride Important for Oral Health?
Over the years, extensive research has been conducted on the link between fluoride use and oral health. According to Scientific American, the compound makes the tooth more resistant to acid and bacteria. Recent research has expanded on these findings, adding that fluoride works best topically, like when a patient uses a fluoride-rich toothpaste or gets a fluoride treatment from their dentist. Since the average American diet is higher in sugar than ever before, even seemingly small measures can go a long way in helping your teeth stay decay-free.
How to Keep Your Teeth Decay-Free with Fluoride
Ultimately, your oral hygiene routine should be one that you establish with your dentist. After all, they have detailed insight into your specific dental needs. With that said, there are a few ways you can incorporate fluoride into your daily routine:
If you use a Brita or water-filtration system, make sure it isn't filtering out fluoride.
Use a toothpaste that is approved by the American Dental Association and contains fluoride.
Get a fluoride treatment every six months (if recommended by your dental team).
A natural mineral, researchers have found fluoride to be a key component in the fight to reduce tooth decay. Of course, if you have a question about it or are unsure if it will benefit your oral health, don't hesitate to talk to your dentist!
About the Practice
Pinnacle Dental is home to a team of dental professionals dedicated to making your smile as healthy and happy as possible. We love helping each patient find an oral hygiene regimen that keeps their teeth decay-free and their gums infection-free in both the short and long-term. So, if you have a question about fluoride, want to learn more about how to prevent cavities, or want to schedule an appointment, don't hesitate to get in touch with our team via our website or call (781) 843-7905.