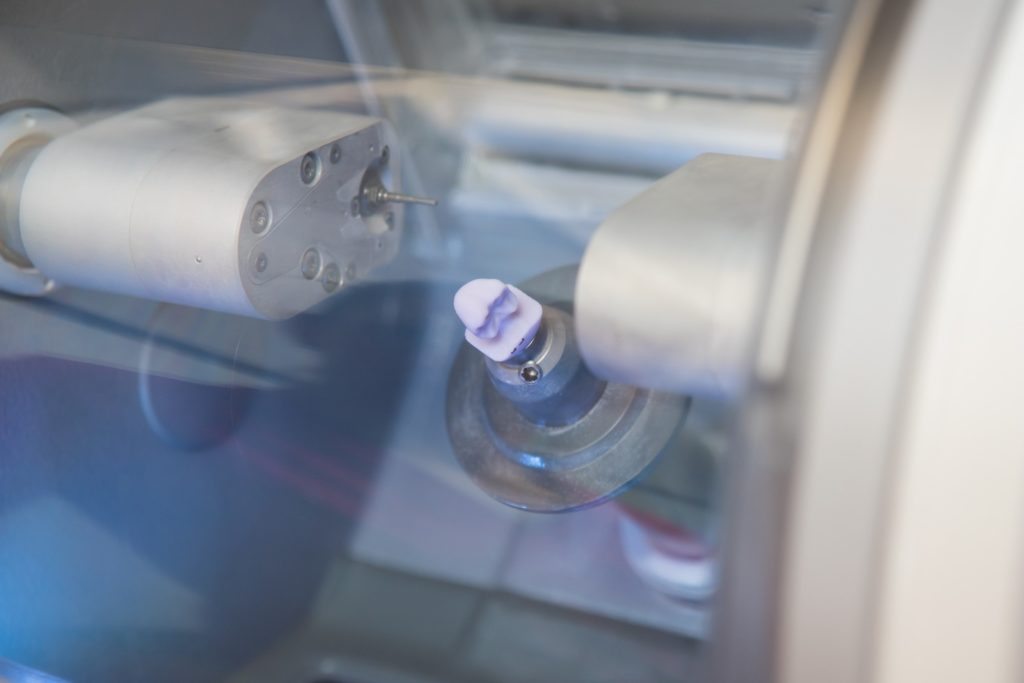 Thanks to CEREC® technology, long gone are the days of needing to schedule multiple appointments to restore one tooth. Now, you can enhance both the look and function of your smile in a single visit! With that said, there is much more to this state-of-the-art treatment. So, keep reading to learn five facts about this restorative solution you may not know.
#1. No Messy, Gross-Tasting Impressions Required
When it comes to CEREC® technology, it's not just the dental crowns that are innovative – it's the impressions too! Before, creating your restoration started with a messy, gross-tasting putty, which was what the dental lab used to craft your dental crown. Now, a digital scanner can take comfortable impressions of your mouth and send the information to a chairside monitor. It's as simple as that!
#2. They Fit Perfectly Thanks to the CEREC® State-of-the-Art Technology
Previously, dental crowns would need adjustments before being cemented in place. With CEREC® same-day dental crowns, your dentist can easily make changes to the dental crown before it's even milled. From adjusting the thickness to ensuring it doesn't place too much pressure on the adjacent teeth, all of the little details that will make it a perfect fit can be made before it's even created.
#3. They Are Incredibly Convenient
Since CEREC®-made dental crowns can be placed in one visit instead of several, it's not surprising that this fact made the list. However, they are convenient for another reason: they can be cared for with the same best practices you use for your natural teeth. Brushing twice a day, visiting your dentist every six months, and avoiding unhealthy dental habits, like smoking, are all measures that will keep them in pristine condition for decades.
#4. They Have a Wide Range of Uses
Whether you have a severely decayed tooth that needs to be restored or you are looking to replace several teeth throughout your mouth with a dental bridge or dental implant, CEREC® same-day technology can help! As a result, you can get the smile you've been missing back as soon as possible.
#5. They Cost About the Same as Traditional Crowns
Naturally, you might assume that utilizing the latest dental technology will come with a higher price tag. However, that's not necessarily the case! Since same-day crowns don't require several appointments, a temporary restoration, or the use of a dental lab, they cut costs elsewhere, making the price pretty comparable.
Now you know a bit more about same-day dental crowns! To learn if they are the best route to restoring your oral health, don't hesitate to get in touch with your dentist.
About the Practice
Our team at Pinnacle Dental has more than 60 years of combined experience. When you add that with the latest in dental technology, you get unmatched dental care in the best way possible. Our team is proud to utilize CEREC® technology to provide same-day dental crowns that will efficiently address both the look and function of your smile. If you are interested in learning more about same-day dental crowns, don't hesitate to get in touch with our team via our website or by phone at (781) 843-7905.