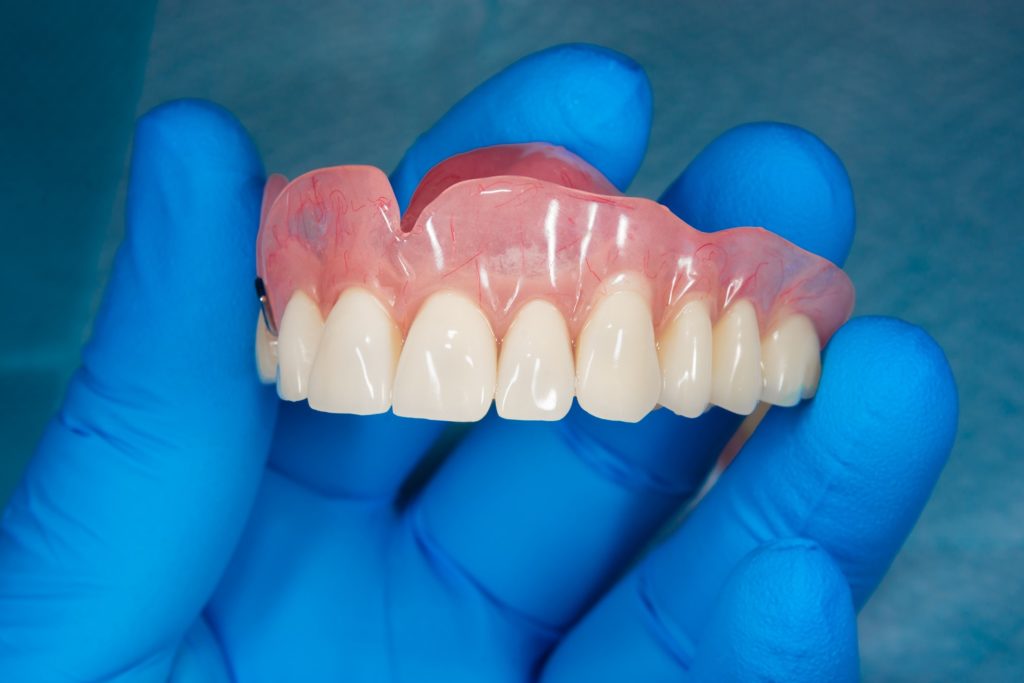 Currently, more than 120 million Americans are struggling with tooth loss. This prevalent dental concern is by no means limited to only the 21st century though. In fact, researchers believe that dentures have been in use since 700 BC. Luckily, they've advanced significantly since then, benefiting from innovations in both dentistry and technology. To learn more about the evolution of dentures, read on!
A Quick Look at The Earliest Dentures
As mentioned above, it's believed that the first dentures were created around 700 BC. At the time, human and animal teeth were tied together with gold wires. As you can imagine, these restorations didn't offer much in the chewing department. They did, however, help with aesthetics. Around the same time, seashells and stones were also popular materials for tooth replacement.
Small Improvements in the 1700s and 1800s
As the years progressed, so did dentures. George Washington's famous ivory dentures are a testament to that. While they gave off an unpleasant smell and were less than comfortable, they were a significant improvement from animal bones. In the early 1800s, the design got a significant upgrade when porcelain-coated gold plates were integrated. In fact, many consider this improvement to be the first modern set of dentures.
Modern Dentures: Lifelike Tooth-Replacement Solutions
Technology and the field of dentistry have both advanced significantly in the last decade alone. Now, dentures are custom-made for each patient, ensuring a restoration that is both lifelike in look and feel. Even better, they are available in three distinct types: partial, full, and implant-retained. Plus, there are numerous other benefits associated with modern dentures, including that they are cost-effective, long-lasting, completely personalized, and able to restore your bite.
Caring for Your Modern Dentures
Patients today don't have to pick between dentures that are lifelike and strong – you can have the best of both worlds! They do, however, still require some maintenance. That starts with taking care of any remaining natural teeth and your gums. Next, make sure to use the right tools to clean your dentures daily, like a soft-bristled toothbrush and dentist-recommended cleaner. Lastly, avoid unhealthy dental habits, like smoking, and foods that could potentially damage your dentures, like peanut brittle.
As you can see, dentures have thankfully come a long way since 700 BC. Today, they are lifelike, long-lasting, durable, and personalized, ensuring you can have a smile you're proud to show off once more. So, if you're struggling with tooth loss, don't hesitate to get in touch with your dentist to see if dentures are right for you!
About the Practice
Our team at Pinnacle Dental believes you deserve the best, and we go the extra mile to deliver. In fact, we were recognized as a Top Dentist by Boston Magazine in 2021! We love helping patients with all sorts of dental needs achieve smiles that are as healthy as they are beautiful. So, if you're struggling with advanced tooth loss and are interested in learning more about dentures, don't hesitate to visit our website or call 781-843-7905.