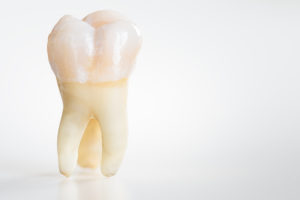 In today's appearance-driven society, everyone wants a beautiful smile. However, it's essential to care for more than just the pearly whites you show off to the world! Even though your molars are somewhat hidden in the back of your mouth, they play a key role in its health and function. Even though you've had these teeth for most of your life, how much do you know about them? Read on as the team at Pinnacle Dental explains just how important your molars are—the answers may surprise you!
What Do Molars Do?
Everyone has 12 molars: three on each side of both the top and bottom jaws. Unlike the teeth at the front of your smile, molars are wide, flat, and relatively large. This makes them the perfect shape for grinding and chewing food. They also help keep the teeth in front of them in line and support some of your facial bones.
Why Is It Important to Care for Molars?
Since molars are out of sight and out of mind, they can be difficult to clean thoroughly. Many people have trouble cleaning behind and between their molars, as well as in the deep grooves and crevasses. Over time, these areas can collect food debris, plaque, and bacteria, which increases the risk of tooth decay and gum disease. In addition, since they're constantly exposed to pressure and acids, they wear down and become weaker faster than your other teeth.
Do I Need to Replace a Missing Molar?
Even though you may not be able to tell you have a missing molar when you smile, it's essential that you replace it to maintain your quality of life. Without molars:
You would find it more difficult to eat: Molars grind your food into pieces that are easy to swallow. Without them, eating would be much more difficult!
Your remaining teeth could shift out of place: Without the support of your molars, the nearby teeth would begin to drift out of place, causing a domino effect that could leave you with a mouth full of crooked teeth.
Your facial features would become sunken and aged: The roots of your molars stimulate blood flow in the jawbone. Without them, the jaw will begin to shrink, and your facial bones will begin to drift, which could cause your cheeks to appear aged and sunken.
If Molars Are Important, Why Remove Wisdom Teeth?
While molars play an important role in our everyday lives, most people will have their third molars removed. Why is this? These teeth are known as wisdom teeth, and humans no longer need them. You won't lose any functionality or suffer any changes in appearance by having them removed. In fact, most people don't have enough room in their mouth for them! These large molars can come in at odd angles and painfully press against nearby teeth. Sometimes, they may become impacted, or trapped in the jaw, which dramatically increases risk of infection and decay. Typically, your dentist will recommend removing them between the ages of 18 and the early 20s to prevent potential problems.
Your molars are just as important as the rest of your pearly whites. Make sure to practice great oral hygiene and visit your dentist twice a year to keep all your teeth sparkling, healthy, and firmly in place for life!
About the Practice
Our talented and experienced team at Pinnacle Dental has been caring for the smiles of Braintree, MA and the surrounding communities since 1988. We're proud to provide award-winning dentistry using the latest dental techniques and state-of-the-art technology. While our highly trained dentists can help you overcome nearly any oral health issue, they always focus on helping you prevent problems from developing in the first place. If you have more questions about your molars, we can be reached online or at (781) 843-7905.